Author: Astrid Arditi
Publication Dates: June 8, 2016
Genre: Romantic Suspense
MY REVIEW
A Cunning Plan by Astrid Arditi is her debut novel. I am not afraid to try a new author, in fact, I am always on the lookout for one. You never know where that hidden gem may come from and I found one here.
The cover is so pretty, but it was the blurb that really grabbed me.
A woman scorned does not bode well for Tom.
The first pages had me cracking up, all the while thinking, the bitch is crazy. :twisted:
I want to jump into the pages and punch both their lights out. Tom is a douche and Sloane is a wimp. He really needs to man up. Ethan, hmmm, a hunky IRS agent and Sloane's life gets more interesting...and humorous once he enters the story.
I cursed and laughed my way through a Cunning Plan by Astrid Arditi. Her writing makes me think of Janet Evanovich. The more I read, the more I couldn't help but laugh at her misconceptions and naivety. She is one of us...a real person with all her insecurities alive and well.
The two little girls are cute as hell with tons of personality, lovable bundles of joy.
And we cannot forget Sloane's trusty sidekick, Claudia. She reminded me of Rosie on Will and Grace, if you have ever watched the TV show, you can imagine her personality 'shining' through.
A Cunning Plan by Astrid Arditi is a funfilled romp, full of mystery and romance, with delightful and heart-grabbing characters. Seeing this is Astrid's entrance in the writing world, I can hardly wait to see what she comes up with next.
I received an ARC of A Cunning Plan from Astrid Arditi in return for an honest review.
sted:

4 Stars
SYNOPSIS
Determined to put her family back together, Sloane Harper stalks her ex husband and his annoyingly stunning mistress, Kate Stappleton. But she's not the only one.
Handsome IRS agent Ethan Cunning is surveying Kate too, but for entirely different reasons. He is attempting to nail Kate's playboy boss.
Ethan and Sloane decide to help each other, which sends Sloane's wobbly life spinning out of control. She'll have to face danger, humiliation, and – scariest of all – the dating scene, to lure her daughters' father home.
Losing control was the best thing to happen to Sloane…until it turned lethal.
Author Bio
Astrid Arditi was born from a French father and Swedish mother. She lived in Paris and Rome before moving to London with her husband and daughter back in 2013.
After dabbling in journalism, interning at Glamour magazine, and teaching kindergarten, Arditi returned to her first love: writing.
She now splits her time between raising her kids (a brand new baby boy just joined the family) and making up stories.
A Cunning Plan is Arditi's first published work.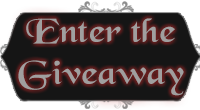 Two (2) $25 Amazon G.C. Ends 9/30.
Open Internationally. Void where Prohibited.
You can see my Giveaways HERE.
You can see my Reviews HERE.
If you like what you see, why don't you follow me?
Thanks for visiting!