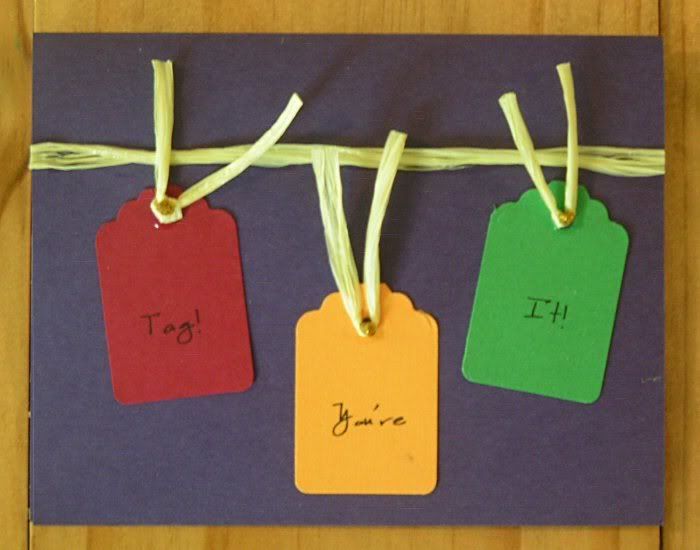 Welcome to my Tag Team Events!
Laura and I are the Tag Team Bloggers.
You can find Laura at fuonlyknew.
We Tag Team an author and publish our posts at the same time.
Whether it's for a cover reveal, giveaway, review, interview, or something more, the author will be tagged by us and you will be alerted to go to Laura's blog or mine to see additional content. It's really fun to see how differently we view the same book and you get an extra chance to win with our giveaways!
~~~~~
FOR NICK by taylor dean
I am thrilled to have Taylor Dean on my blog today. For my peeps, you will find a familiar name. Welcome Taylor and take it away. Oh, be sure and read to the end to enter the fantastic giveaway from Taylor.
I admit, when I wrote FOR NICK, I wanted to write a tear-jerker.
Why do women sometimes love books or movies that make them cry?
Good question.
Some ladies tell me they hate anything that turns on the waterworks. They say they feel utterly depressed when the book or movie is over.
Not me.
It makes me feel like I've experienced the meaning behind life, as if I've found the truth behind this crazy journey.
There's something about observing the human experience without actually having to live through it. Perhaps it's just learning what it's like to walk in someone else's shoes.
I feel somehow refreshed and my life seems so much better than before. I realize my problems and trials are not that bad after all.
Having a good soul-cleansing cry lifts my spirits and makes me feel in touch with my emotions.
My daughters and I will bawl like babies while watching a touching movie and then pronounce how good it was, leaving the men in our lives baffled and rolling their eyes.
That being said, I love a happy ending so I can smile and laugh after all those tears.
An HEA is a MUST HAVE in all of my books. FOR NICK is no exception.
I don't consider myself to be much of a comedian, but the ending of For Nick always gives me a good giggle.
For Nick will leave you, at first, liking the hero, then falling in love with him, having sympathy for him, becoming irritated with him, feeling all out mad at him, then falling in love with him again--and laughing at his very human frailties.
Enjoy the ride!
For Nick by Taylor Dean
Cover Design: Jules Isaacs
MY REVIEW
Taylor Dean can spin a tale that will tug at your heartstrings and For Nick is no exception. I used to think that contemporary and inspirational fiction was not my cup of tea, but authors like Taylor have won me over. The fabulous writing and realistic characters have the ability to touch my heart and leave me wanting more.
I knew right away something was wrong and what would happen but not why. Taylor's writing grabs my attention and doesn't let go. She will lure you in, starting out all lovey dovey and sweet, then BAM!
Zachary's grandfather had given him a choice. He had one year to find someone and marry, or he would lose his inheritance.
He chose Andie, because she said no in a firm and funny way that intrigued him. I couldn't help but smile at her response to him.
The deal, one year of marriage, one episode of consummation, one million dollars.
The dance of love, when all is bright fun and breathtaking. The banter between him and Andie is fun. They act like kids in love, sometimes goofy and playful.
Why are we so closed that lack of communication can ruin something so good? I get frustrated with no communication. The "funny" thing is, it complicates real life too. Taylor has a way to make her characters come to life, draw you in, and never let you go.
The saying curiosity killed the cat is so appropriate, but I will leave it to you to find out why for yourself.
The restaurant scene not only broke my heart, it pissed me off. Tissues required.
I was already on verge of tears, but when Andie said "I'm scared," my tears flowed and my throat tightened. I couldn't see the words through my tears streaming down my face. I tried to read through them so I could find a happy place to take a breath. Painful and sweet, laughter with the tears, isn't that life?
The story is predictable, but the journey is an adventure I was delighted to be on.
For Nick smacks of the Pretty Woman movie, with Julia Roberts, fairy tales and miracles.
Taylor has a way with endings. You think you know it, but she puts in a special twist that clutches at your heart, yet fills it with joy. She adds that little twist that will make you smile and crave more. I want to tell you so much more...but I am done.
This is a story you want to learn on your own, no spoilers from me.
I received a copy of For Nick by Taylor Dean in return for an honest and unbiased review.

5 Stars
SYNOPSIS
What would you do for love?
Zachary Drake had love in his life—and tragically lost it. He knows it won't come his way again. Andie Parker would do anything for the love of her life.
Even marry a total stranger.
In spite of the unorthodox manner in which Zach and Andie come together, there is no denying that things are unexpectedly good between them, taking them both by surprise.
However, when secrets come between them—and trust does not—Andie soon finds herself vowing to never make the same mistake again. But, she'd do it again in a heartbeat and she knows it. She'd marry a hundred strangers if it helped Nick. She'd do anything for Nick . . . anything.
ABOUT THE AUTHOR
Taylor Dean lives in Texas and is the mother of four grown children. Upon finding herself with an empty nest, she began to write the stories that were always wandering around in her head, quickly finding she had a passion for writing, specifically romance. Whether it's paranormal, contemporary, or suspense—you'll find all sub-genres of clean romance in her line-up. To find out what Taylor Dean is up to, follow the links below:
~~~~~~~~~~~~
MY REVIEWS FOR TAYLOR DEAN'S BOOKS
Loss, grief, sorrow and the love that binds – I'm With You by Taylor Dean (Book Trailer, review coming soon)
A sweet romance – Joshua's Folly by Taylor Dean (Review)
sierra by taylor dean – Come on over and take a peek (Book trailer)
Missing Any Memories? i have people by taylor dean (Review)
sierra by taylor dean (Review)
the middle aisle by taylor dean (Review)
Is he a ghost? A vampire? Is he even real or just a figment of her imagination? (Lancaster House Review)
GIVEAWAY
Three winners!
Up for grabs: The first winner will receive a signed paperback, bookmark, and tote-bag. (US only) AND the second two winners will receive a Kindle ebook. (INT. Sorry, kindle only.) To enter, leave Taylor Dean some love below and leave your email so you can be notified. Giveaway ends October 7, 2015.